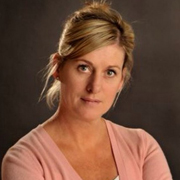 Sinn Féin Senator Máire Devine is a strong advocate for nurses and the mental health services, saying that in light of the contempt that the acting government has shown toward mental health services recently, such an advocate was needed to highlight the dangers such raiding of health budgets can cause.
"It is a great honour to have been elected to the Seanad. I would like to thank my Sinn Féin colleagues who nominated and voted for me. I have been privileged to have served on South Dublin County Council for five years and I would like my colleagues there for their support and best wishes.

"As a nurse, a trade unionist and former branch secretary, I will be a voice in the Oireachtas for nurses and a strong advocate for the mental health services. The recent pillaging of the mental health budget by the acting government demonstrates the need for a strong opposition to highlight the dangers such contempt for the health service can pose."
She has worked hard in promoting Sinn Fein's agenda for a fairer and equal society – valuing and empowering its people and their positive capabilities above all else.
Máire is a qualified Mental Health Nurse and works in the acute mental health setting. She was the elected Branch Secretary for her Nursing Union. She holds a BA in Politics&History along with a Post Grad.in Management.
Máire comes from a proud Republican Dublin background. It is these core republican values that underpin and inform her daily life.
Contact details: