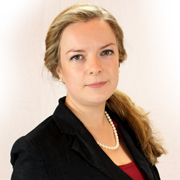 Sarah Holland is Sinn Féin's Councillor for Rathfarnham and current Mayor of South Dublin County Council.
Originally from Belfast, Sarah moved to Dublin 10 years ago to raise her family and pursue a career. She lives in Rathfarnham with her partner and their daughter Gracie, who attends the local Loreto Grange Road School. Sarah is a fluent Irish speaker and a Management graduate, with experience in the Financial Services industry.
Sarah has been involved in community campaigns in Belfast and Dublin on the issues of criminal justice system and public safety, and most recently to abolish the unfair property tax.  A passionate advocate for social justice and equality she has been involved in campaigns against government cuts to medical cards and benefits and for affordable health care and jobs.
Sarah believes that the many issues facing struggling families across Rathfarnham can and should be addressed through a new politics that puts people first and delivers for all. Sarah will bring her youth, vitality and commitment to work for the people of Rathfarnham, as part of the Sinn Féin in South Dublin Council and part of the Sinn Féin national team.
Contact details and Contact Times:
Phone: 0861987298
E-Mail: sholland@cllrs.sdublincoco.ie
Clinic times/ contact times
Every Thursday at 7, Whitechurch Community Centre, Ballyboden, Dublin 16